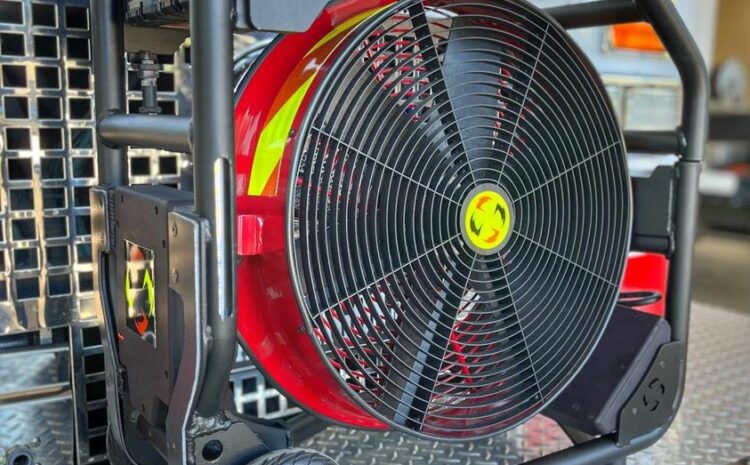 Check out the new equipment!
We recently put two brand new Super Vac 18″ battery powered fans in service. These fans run off of Milwaukee batteries, and are lighter weight than our old gas powered PPV fans. As these fans don't produce any exhaust fumes inside your house, they are a solid choice for both inside and outside use. We use our PPV fans almost every fire. This is very important to use to protect firefighters as well as getting smoke out of your house to reduce damage. A big thank you to NAFECO for being our go-to dealer for this purchase.
We are always trying to update our equipment to the latest technology to better serve!